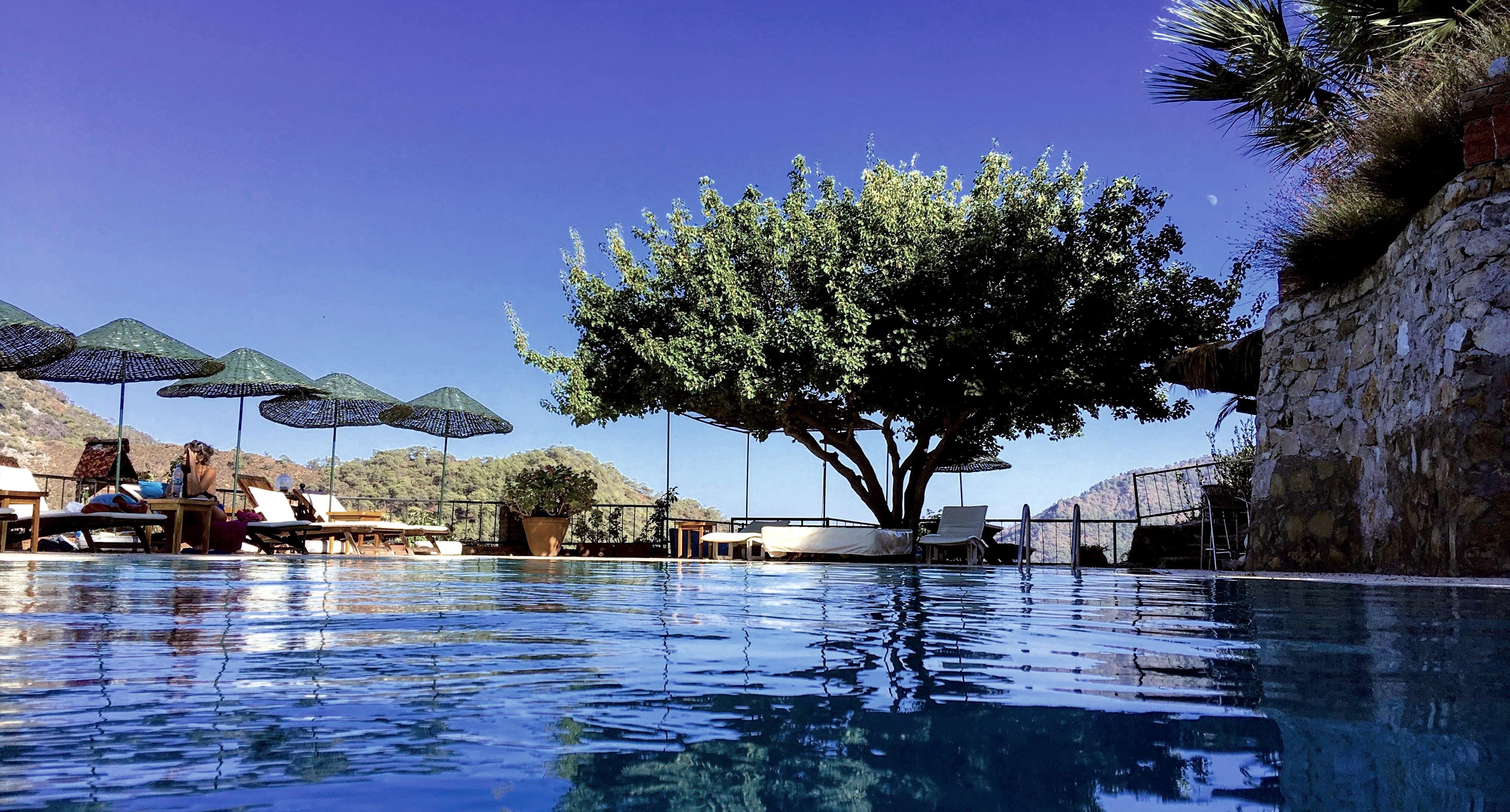 Relax. Rejuvenate.
For over 15 years, Heliotrope Yoga Holidays have been providing inspiring yoga holidays in places hand picked for their natural beauty and relaxed, homely atmosphere.
Iyengar Yoga
All teachers who teach at Heliotrope are highly experienced and qualified Iyengar Yoga teachers who we think are great teachers!
Enjoy stunning Turkey
This area of Turkey is so rich in natural beauty and also abundant with amazing ancient history. For those who wish to explore, we make it very easy and affordable to do so.
Enjoy good company
Free time can be precious - maybe it is curling up with a good book. But there is also the opportunity to socialise with lovely people who come on our holidays!
"Absolutely lovely place to stay, lovely staff, nice group of people. Wonderful teaching. Choice between doing nothing and doing lots! One of the few holidays where I wish I could stay for much much longer."

Chang, London
"All the trips we went on were wonderful – boat trip amazing, the tree top restaurant, the markets – all the trips were very well organised and seemingly done with no trouble. Quite honestly this has been one of the very best experiences of my life – I know I have benefited on so many different levels – I feel it in my body and in my heart and mind – not sure I have accessed my soul yet..! I can't wait to return"

Jill, Bristol
"I had a proper break and felt in a completely different space afterwards - gained a lot of energy and felt truly rested. The yoga was great – in terms of quality and quantity. The location is brilliant – mix of mountains and sea are gorgeous, views from the hotel are stunning."

Aleks, London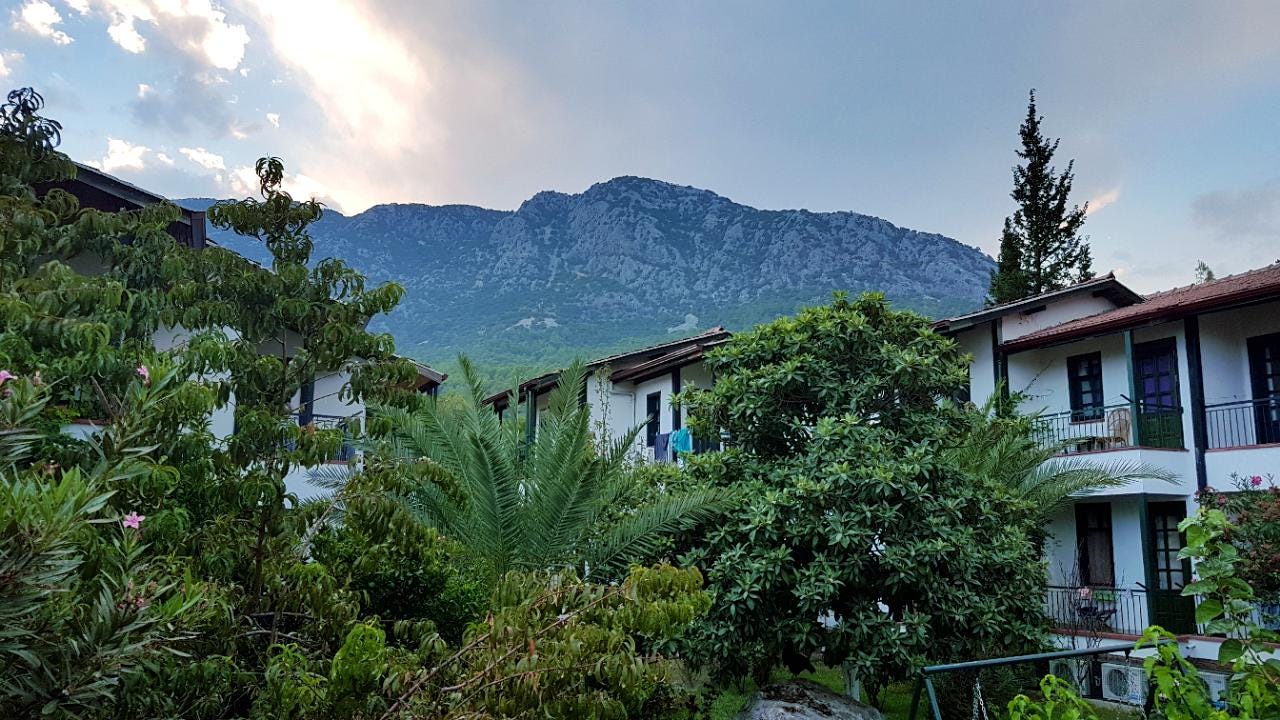 Onuncu Koy Hotel
Onuncu Koy is a beautifully situated hotel in the sleepy seaside village of Adrasan, a 90 minute drive from Antalya airport on Turkey's Mediterranean coast. With spectacular views of the surrounding mountains and seaside, this is an ideal place to unwind and immerse yourself in a week of yoga.

It is about 20 minutes walk from the picturesque Adrasan beach and features a stylish swimming pool, peaceful gardens with lots of places to relax, and a rooftop eating area with stunning views.