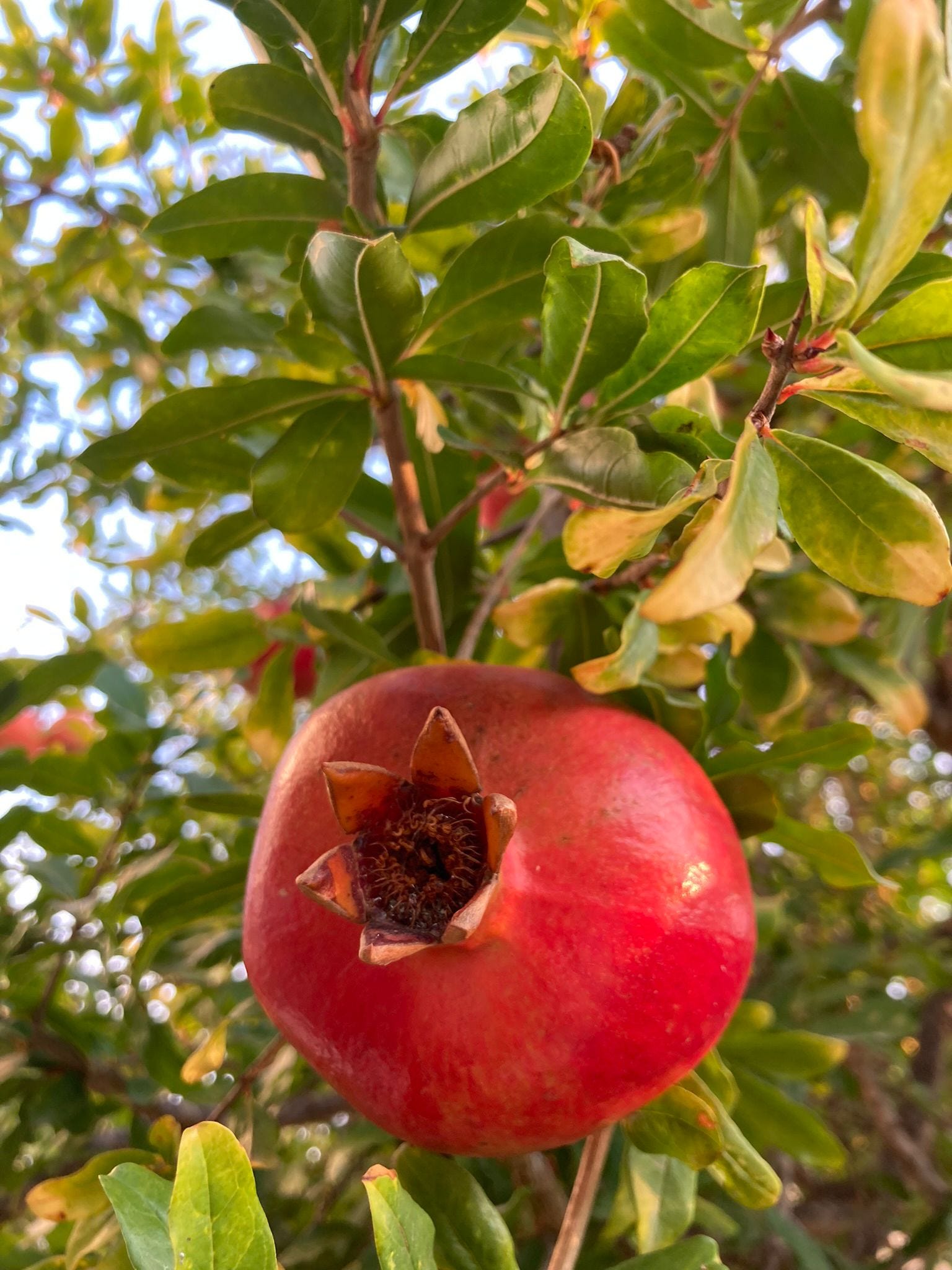 Meditation and Yoga Retreat
Join us for a transformative week, a retreat that beckons you to dive deeper into the realms of meditation, yogasana, and pranayama. This immersive experience not only explores the intricate connections between these practices but also provides practical ways to integrate mindfulness into your daily life. Engage in daily philosophical offerings and practical techniques, addressing the challenges of modern existence, including navigating the distractions of digital devices. Enjoy your free time with a dip at the local beach, relax in the gardens, or share reflections with fellow retreat attendees.

The Buddhist teachings, that will be an important component of the week, can be thought of as telescopic, in that they can be zoomed all the way into a ridiculously simple message of 'be happy' or can be expanded all the way out to a vast body of knowledge with unparalleled wisdom on the human condition.
How will the week unfold?
Here is an outline of the programme which will vary day to day and involve an element of flexibilty:

07:00 - 07:30 guided pranayama
07:30 - 08:15 guided meditation
08:15 - 08:45 quiet time / drinks
08:45 - 10:15 asana class
10:15 - 11:15 breakfast / brunch
11:15 - 15:00 free time (walks / beach / relax in the garden). Those who wish can get a light lunch nearby (not included)
15:00 - 16:00 meditation (sometimes walking or something other than sitting)
16:00 - 16:30 sharing circle (a chance to discuss and share experiences)
16:30 - 16:45 tea break
16:45 - 17:45 restorative yoga
17:45 - 18:30 meditation
18:30 - 19:30 supper
19:30 - 20:30 philosophy talk & questions on a range of topics informed by a wide range of wisdom traditions


Participants are invited to arrive on Sunday 13th October and the programme will start on Monday 14th October. Those who wish may also come a day or two before. The programme for Monday, being the first day, will be less intense and will involve orientation and preparation for the week ahead.
Who is the week for?
For anyone interested in exploring the rich crossover between various meditation practices and yoga. Experienced practitioners of either or both should find something fresh to take from the week. Less experienced students are also welcome.

Who are the teachers?
The meditation components of the retreat will be taught by experienced meditation / mindfulness teacher Danny Hill, and the yoga by Aidan Love. See below for more:
Danny Hill
Danny is a registered nurse, happiness coach and mindfulness teacher who is trying help people around the planet make sense of meditation.
He is a passionate advocate of mindfulness as a powerful yet simple and accessible tool for personal transformation.
He has been practicing meditation since 1995. and spent long periods on silent, intensive meditation retreats in Asia and the UK including a brief stint as a Buddhist monk.
He is keen to explain this is a straightforward holistic practice that brings greater awareness to every aspect of our lives and with it a sense of calm and joy.
All that is required is a sense of curiosity and a willingness to learn to see great benefits in a short time.

He says: 'mindfulness is a really easy practice. I've found it to be deeply transformative in my own life and the lives of many others.'
He lives in London, loves to get around on his motorbike, and is known to his friends, students and listeners to his podcast as the 'Monk on a Motorbike'.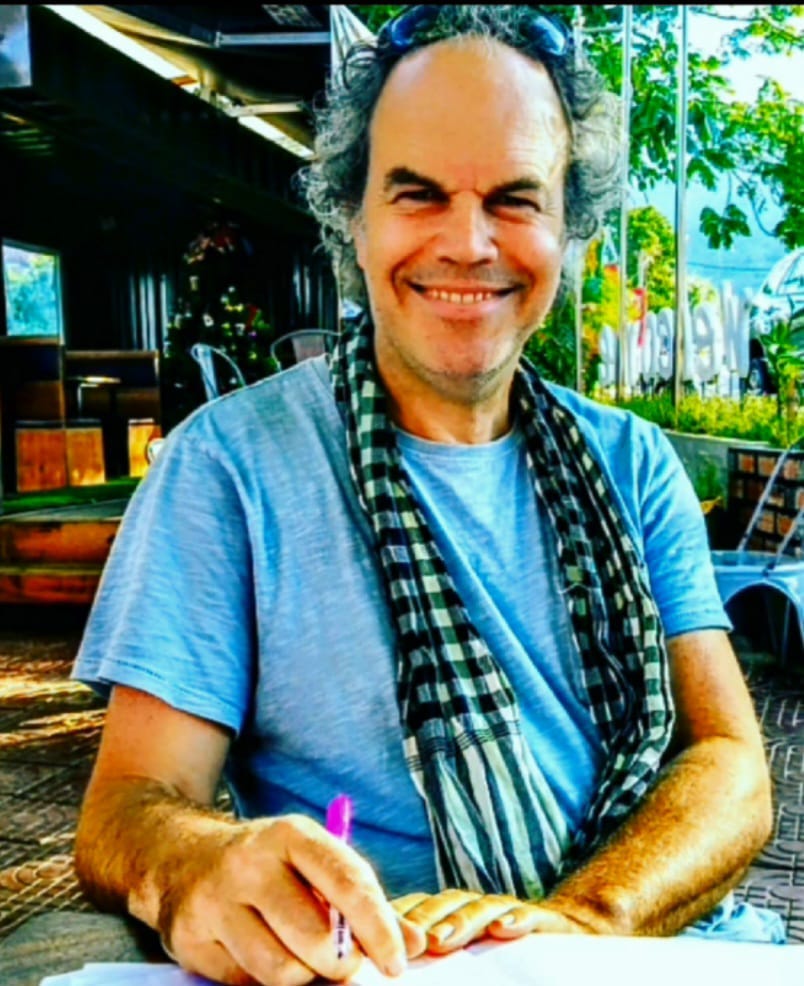 Aidan Love
Aidan started attending Iyengar yoga classes in London in 1997 and was instantly drawn to it. It helped to give him freedom from a long-standing back problem and he also enjoyed the calming effects on the mind that yoga practice brings. He completed the Iyengar two-year introductory teacher-training programme in 2006, and curerntly holds a Level 3 certification.

Aidan has been lucky enough to study over long periods with some very experienced teachers in the UK. He has also been to India twice to study with teachers there and continues to study with teachers visiting Heliotrope Yoga Holidays. Aidan believes that yoga can help everyone to realise their potential and live more balanced and fulfilled lives. His experience is that practicing yoga is a profound way of learning to rise to the challenges of our bodies and the stresses of life. He has an established Pranayama and meditation practice and likes to weave these aspects as well as yoga philosophy into classes. Aidan moved to Istanbul in 2009 and has been teaching at various studios there since moving there. He continues his other work as a musician/producer and also as a director of Heliotrope Yoga Holidays.